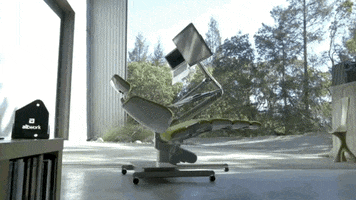 In a previous blog post, there was news about the White House ordering standing desks and the benefits of standing. This year some researchers try to link sitting with increased mortality. In a recent journal, The International Journal of Epidemiology has a study which does not find a correlation with sitting and increased mortality.
Key Messages
Five different indicators of sitting time were not associated with mortality risk over 16 years of follow-up.

This may be due in part to a protective effect of higher than average daily activity in this cohort.

Previously reported relationships between sitting time and health outcomes may be due in part to low total daily energy expenditure.

Policy makers should be cautious about recommending reductions in sitting time as a stand-alone public health intervention.

Future studies should examine the links between sitting and mortality risk using objective methods that quantify postural allocation.
In my previous blog, I express my doubts with sitting and decreased lifespan. I understand how theoretically chronic pain and chronic inflammation can make changes to healthy tissue leading to arthritis. Chronic inflammation can possibly be linked to cancer such as chemical irritation from smoking in the mouth or lungs and how the fibers in asbestos can chronically irritate lung tissue leading to cancer. I do believe sedentary lifestyle is one factor in a decreased lifespan, but saying sitting causes increased mortality alone is going one step too far.

A company called Atwork Station has invented a reclining workstation where one can work lying down as shown in the picture above. It is very expensive and it only promotes more of a sedentary lifestyle especially with their promotion of the benefits of napping at work. There may be some type of back pain which may benefit with this workstation. In the long term, I do not think the lifespan will increase without proper diet and exercise which is common sense. I question the cost benefits of this workstation, but I am not sure how safe it is ergonomically as I have never seen one or tried. It is too new to tell how safe it is.
ChiroWorks Care Center
Anthony Tsai, D.C.
Chiropractor in San Jose, CA
Graston Technique
Certified
FAKTR
Certified
Disclaimer:
The content in this blog is for informational purposes only and an opinion for specific individualized circumstances. It is not a prescription for therapy or diagnosis for you. All opinions expressed and any referenced articles are solely those of the particular author and do not necessarily represent the opinions of Anthony Tsai, Graston Technique®, its employees, providers or affiliates. Any opinions of the author on the site are or have been rendered based on scientific facts and/or anecdotal evidence, under certain conditions, and subject to certain assumptions, and may not and should not be used or relied upon for any other purpose, including but not limited to for use in or in connection with any legal proceeding. If there is any issue with the content or images on this blog, contact us an we will remove it immediately. Please refer to http://fairuse.stanford.edu/Copyright_and_Fair_Use_Overview/ for more information.
References:
http://www.businessinsider.com/study-finds-sitting-wont-kill-you-2015-10
http://www.businessinsider.com/desk-lets-you-lie-down-while-you-work-2015-11
http://ije.oxfordjournals.org/content/early/2015/10/09/ije.dyv191.full
http://altwork.com/